News
News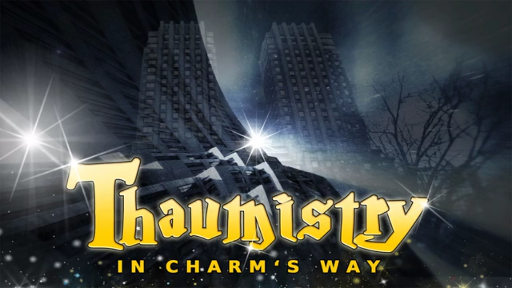 There's nothing quite like spending a bit of dough on your favourite hobby (yes, that would be text adventures). Especially not when commercial releases are few and far between. Industry legend
Bob Bates
(the man behind a couple of my childhood favourites, Infocom's
Sherlock - The Riddle of the Crown Jewels
and
Arthur: The Quest For Excalibur
, as well as Legend's
Spellcasting
series and more) has created a new, full-sized game with a very interesting premise.
Thaumistry: In Charm's Way
sees you dealing with magic, failed start-ups and people called Bodgers. Who may or may not risk mass persecution - sounds serious but I have a hunch that it's going to be a lot of fun, anyway.
The game is currently
up on Kickstarter
and is nearing its goal. But various stretch goals are promised, including Android and iOS ports
as well as
a nifty Chris Hülsbeck soundtrack, and as I love his music and Android ports, here's hoping that the funding will go far. Check out the
project
including the intro video - it's not every day you get the chance to see Steve Meretzky, Al Lowe and Tim Schafer in one spot.
I still have a truckload of updates to handle, so the next update should happen fairly soon.
Contributors: Alex, Garry, Sudders, auraes, Dorothy, stevenjameshodgson, Alastair, iamaran, Juan, Gunness, leenew
The evil chips and the hideous circuits of BYTE welcome you to this new adventure game. The object of this game is to travel through a three dimensional maze and to find ten computer circuits in order to build a computer system and then find home. To prevent you from completing your mission the mighty computer BYTE has sent his many monsters to kill you. Your mission is, therefore, to build the system and to escape alive. You will have to use common-sense and act fast in order to survive in this game. LUCK will not be the only reason for your success or defeat. You may choose between seven skill levels depending on your capabilities.
In addition to the circuits there are other 'treasures' to be found - a map, an estimate circuit and various tools that can help you find your way around the maze.
Updated Games
Latest Comments
[more]