Mel Croucher
This interview is part of a series conducted by Shaun McClure for his forthcoming book on adventure games.

Mel Croucher is the mastermind behind Pimania and a whole other slew of highly original games.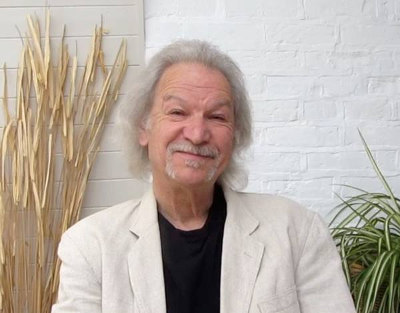 What were you doing prior to working in games, and what were your gaming experiences? (a bit about yourself as a kid - likes and loves, and general ambitions)
I began in the 1940s, and my gaming experiences began on the morning of my seventh birthday. My first games machine was a dangerous little metal sequencer. It had a keyboard colour-coded in toxic lead paint, designed to stunt the growth of us post-war baby boomers. My Mum and Dad had bought me a Sooty-the-puppet Xylophone. It was a very happy birthday. Instead of music, the Sooty Xylophone was supplied with little cards displaying rows of coloured dots, and the idea was to bash one colour-coded key at a time in the order each dot appeared.

The songs were child-safe and really banal, and those preprogrammed sequences soon began to bore me. Then, for the first time, I can remember thinking maybe I could change things. Maybe I could even improve things somehow by simple experimentation. So, slowly and methodically, I reordered the colour-coded xylophone keys into more interesting combinations, and wrote my own sequences of coded coloured dots. The result sounded like crappy little tin strips hit with a stick in random order, which is exactly what is was. And although it was programming of a sort, I gave up computing in favour of the yo-yo well before my next birthday.

The story begins again a few years later, with a pianola that lived behind the kitchen in a little two-up, two-down terrace house, with an outdoor thunderbox and no bathroom. Pianolas were a sort of giant mechanical iPod for Victorians who didn't have the talent to play regular pianos, and they were very popular in the nineteenth century. By the time I tackled this ancient Aeolian upright grand model, the world was listening to music on the wireless, and pianolas were very unpopular indeed. In fact they were so unpopular that most of them had rotted. This was because the firmware that powered the keys was a matrix of rubber tubes which time had hardened and fractured like dead macaroni. But the software that called the tunes was great. It was stored as holes punched into rolls of paper that tore and decomposed in sync with the British Empire. The grand old pianola was, of course, my first properly programmable computer.

Programming was simple. I got a roll of wallpaper and drew up a linear grid of eighty-eight squares times infinity, one square for each note on the piano keyboard and infinity representing time. If I didn't want a note to play then I did nothing at all. If I did want a note to play, then I punched a hole in the right place at the right time, ready for a dead macaroni rubber pipe to fart a jet of air through it. This released a tiny hammer onto the associated piano strings and played a pitch-perfect note. The player-piano was powered by the kind of foot-treadles beloved by sewing machine operators and torturers, linked up to an air pump, a revolving drum, the dead macaroni rubber pipes and the hammers and strings of the piano. The harder I pedalled, the faster the drum revolved and the louder my mechanical music became. There was also a mystery brass lever, operated by a sideways jiggling of the inner thigh. The lever had a little brass plate with the word Expression stamped on it in an old fashioned font, and it had magical powers.

A few years later, I became an architect, but I wasn't a very good architect, so I became a radio producer instead.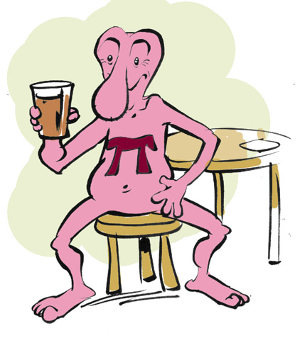 What series of events happened that got you into publishing games in the first place? Did you have a business background already?
Arcade machines may have been the growth leisure industry outside the home, but inside the home it was commercial broadcasting which was the game-changer. My little sister was a newsreader at the local commercial radio station, Radio Victory, which had begun broadcasting in the October of 1975, and it turned out that her new boss was someone I went to school with.

Using a combination of desperation and the fact that we once played mother and daughter in the school play, I went to him with an idea. He didn't think it would do lasting damage to his reputation, and was kind enough to let me broadcast computer data over the AM and FM wavebands after regular broadcasting hours. My idea was that sizeable numbers of computer owners across the South of England would receive my signals through their radio sets and get so excited by the concept of computer entertainment they would want to contact me. Then I could try and flog them some games.

We broadcast my first on-air video game on the 257FM waveband in the wee small hours of December 15th 1977. In later broadcasts we also used the 1170AM waveband. Either way, an audio signal carrying computer data sounds like your radio set is having a seizure, so we had to top and tail the coded signals with an enticing prize competition to try and stop my audience switching off these bizarre nocturnal emissions. And so the concept of the prize computer game was born.
It was hard work for the newly computer-savvy radio listener. First of all they had to stay up way after bedtime and record the signal off-air onto cassette. Then they needed to link their cassette player to a home or office computer and play the primitive code so the machine could hum along. After a minute or two the program would load, and if it had not been corrupted during transmission, clues would appear on screen. Only then could the patient listener in commercial radioland play the game, solve the clues, phone up the radio station and make a claim for a crummy prize.
After the first broadcast we got three responses. But by the end of a season of hit-and-miss transmissions, the number of listeners with access to a computer was beginning to grow, and I got a mainstream evening slot sponsored by Whitbread, manufacturers of the fifth-worst beer in the land. My show was called Whitbread Quiz Time and it was broadcast at an ungodly hour every Thursday night. I had produced a hybrid radio pub quiz and on-air computer game. And I found myself midwife to a new branch of the entertainment business.

I was also getting to learn about my potential game-players, because I could meet them during the weekly recordings in their natural, alcohol-sodden, nicotine-stained habitat, bribe them with the fifth-worst beer in the land, and get some genuine feedback on my primitive games. Amazingly, many of them declared that what they would like to play coincided with what I wanted to produce. Essentially it was stuff that credited them with some intelligence, stuff that rewarded them for investing a few minutes play-time and, above all, stuff that was funny.
The Pi-Man and PiMania were ground breaking. How did you come up with the ideas for them?
My favourite, and the most commercially successful game was called PiMania. Just like my very first radio broadcast computer treasure hunts, it was a head-on collision between the virtual world and the real world, but this time round I hung it all on an anarchic cartoon character called The PiMan.
Looking back, I don't know if I invented transmedia in video games or not, but when I conjured up the computerised quest PiMania in 1981, I saw no reason not to break out of the confines of the computer monitor. It was released in 1982 as a video game, a rock album, a comic strip, a t-shirt, a magazine, a social network, and a real-world treasure hunt for a gold and diamond prize, all of which needed the other elements for maximum participation. The central character also made live appearances and TV recordings. The game went to Number One in the UK, Germany, Spain and several other territories we didn't even know about, thanks to a new phenomenon called "software piracy". At one point we had thousands of self-styled PiManiacs searching for the prize in the real world, and I trickle-fed them clues via the game content, weekly comic strips and subsequent music albums. The prize was eventually won in 1985, and in 2010 a commemorative PiMania album was released on fashionably retro vinyl, complete with a PiMan mask. This year, a three-volume retrospective book of Automata and PiMan artwork is published, so I guess the little bastard is still selling.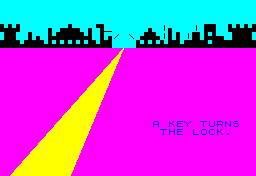 How did Automata come about?
The radio station that broadcast my first computer games would only pay registered companies, so I formed one. Between 19th November 1977 and All Fool's Day 1985, Automata produced around sixty-five computer games, and I insisted on three rules for all of them. The first rule was that they were non-violent. The second rule was that they parodied ordinary games to make players laugh. And the third rule was that they included audio tracks as a bonus to the gameplay. Obviously, my games were just an excuse to force-feed people my music.
Aside from coding, what skills did you have to learn when you took the leap into running your own business?
I had absolutely no skills in coding. My skills were in entertainment innovation. Before that I was a musician, a writer and a qualified architect.
What was your relationship like with magazines? Did you build up relationships with any of them?
I have been a journalist and features writer for dozens of magazines. Some of my regular columns and cartoon strips have been running continuously for thirty years. Sometimes I write under my own name, and sometimes I use a pen name. Magazine writing is the easiest method I have ever exploited to turn my time into beer.
Thanks again for taking part!
- Shaun McClure, 2018
Mel Croucher's corporate history:
- Partner, Pioneer Design, Stockholm (1970-71) - designers of hyperbolic paraboloid tensile structures.
- Architect, Sir William Halcrow & Partners (1975-77) - builder of desert follies for Sheikh Rashid bin Maktoum, Ruler of Dubai.
- Managing Director, Automata Ltd. (1977-1985) - creators of video games, cult, myth, legend, multi-media, radio and magazines.
- CEO, Mel Croucher Ltd. (1984-1988) - new media and video game consultants.
Partner, Adware (1988-1993) - new media and branding consultants.
- CEO, Adware Interactive Marketing Ltd. (1993-98) - producers of branded new media.
- CEO, Advanced Interactive Marketing Ltd. (1997-2000) - producers of yet more branded new media.
- Managing Director, Millennium Secure Technologies Ltd. (1999-2001) - scaremongers.
- Chairman, My-Reputation.com Ltd. (2000-2007) - online consultants to celebrity authors, musicians and performers.
- Founder, MelCroucher.net (2000 to date) - online consultants to corporates, celebrities and civilians.
- CEO, Automata Source Ltd (2012 to date) - creators of video games.
- Freelance magazine writer and cartoonist (1983 to date).