Tony Lee Moral - adventure gaming and beyond
Research for David Attenborough. Books on Alfred Hitchcock. Film maker. And now a novelist. Tony Lee Moral has had a very interesting career, but he started it all with a couple of Electron text adventures.
Apparently there are no limits to where game writing will lead you. Recently we talked to Tony, who wrote In Search of Atahaulpa and Annabel Gray back in the late 1980s before switching to other creative endeavours.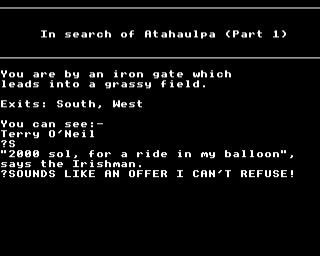 Tony, welcome to the interview! Please give our readers a brief introduction
I'm a documentary film maker, television producer and author. I make science and nature programmes, and I'm also the author of three books on Alfred Hitchcock. My first novel, Playing Mrs Kingston, a murder mystery thriller has just been published, and I have several more novels on the way. I've always been an avid reader and writer, so text adventures were my favourite games for the home computer market.
What caused you to start writing adventure games?
I wrote two games, In Search of Atahaulpa published in 1987, and Annabel Gray in 1988. Both were two part text adventures written using The Quill software for the Acorn Electron and the BBC Micro. I was a huge fan of text adventures in the 80s, as they involved puzzle solving, atmospheric reading and writing. My favourites were Twin Kingdom Valley, Hampstead and Rick Hanson. I was also an avid follower of Merlin and Pendragon in the Electron magazine and the highlight was having my adventures reviewed, and I still have those pasted in a special scrapbook. I wrote my first adventure when I was 16, and my second at 17, so it was an important part of my life.

I had the imagination but not the computer skills, so The Quill was a godsend for creating puzzle games. The limitations were the small memory capacity, so there was a tradeoff for writing descriptive text compared to the size and number of moves, puzzles and locations. With In Search of Atahaulpa, which was set in Inca South America, I created a good blend between atmosphere and puzzles, but with Annabel Gray, I thought it was less descriptive because the locations were much greater as it covered the vast territory of the American Civil War.
So, already with Annabel Gray, you seem to have felt the constraints of then-current technology. In hindsight, did these constraints ever work in the games' favour? More focused prose, for instance?
Some of the text could have been more descriptive but the limited memory enabled me to focus on punchy and atmospheric sentences to give a sense of period, time and place. The best advice I received was from a trial reviewer who told me not to write purple prose but the art that conceals art!
It seems a bit unusual for a 16 year old boy to start his game writing career with two historically based titles - were you simply a history buff at the time?
I've always been an avid reader, and interested in history, science, travel and nature. In Search of Atahaulpa was inspired by Raiders of the Lost Ark, and my interest in animals - I subsequently went on to study Zoology, and I was rewarded because my first job in television was researching for David Attenborough. I was also influenced by Five Weeks in a Balloon by Jules Verne and also the Willard Price adventure books.

With Annabel Gray, I was fascinated by the American Civil War at the time, so I thought it would be fun to write a period piece with a female protagonist, as all the adventures at the time were skewered towards males. Funnily enough, my first novel which has just been published also focuses on a female character, Playing Mrs Kingston, which is a murder mystery about a woman who pretends to be a rich man's wife. I lay out the clues and plot the mystery in the same kind of principles that helped me write the text adventures.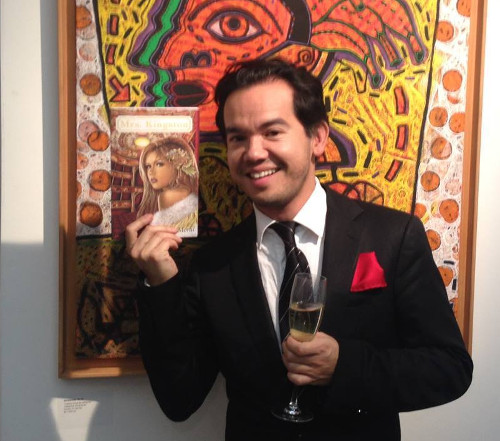 Seeing how you really enjoy the adventure genre, is there any special reason why you stopped after having two titles published?
I went to the university in 1989 for three years, so I stopped writing text adventures. There was also the sense that the Electron/BBC Micro home computer market had reached its peak and it was time to move on. Each adventure took about 3-6 months to write and publish.
A wrap-up question... adventure games have evolved quite a bit since the 80s, with modern games often favouring a strong narrative over puzzle solving. Since you pointed out the similarities between books and games yourself, have you considered adding interactivity to your novel or future works of fiction?
I've actually written a puzzle solving Middle Grade book about an alien boy who is stranded in New York for 24 hours and has to return home by solving a series of brain teasing clues. It's laid out very much like a text adventure, with a focus on Earth's science, culture and mythology to enable the reader to solve the clues along with the main character.
Congratulations on getting your novel out, and thanks for taking your time for this chat!
Tony's new novel, Playing Mrs Kingston, is out now.
- Jacob Gunness, May 2015